Building and maintaining your flows is central to great experiences for your customers and with the new powerful flows you get new superpowers when editing them.
Today, we start the rollout of the Improved Flows and they will be available on your account within the coming days.
Complete redesign with better overview ✨
Add new actions in the middle of a flow ⚡️
Move or delete multiple actions at the same time ✂️
Easily see the path to a specific action 🔝
Once enabled, you can test out the improved flows by going to Settings > Phone > Edit flow or Settings > Chat > Edit flow or Settings > Email > Edit flow.
More overview
You no longer have to look for that actions in your flow that you want to edit. Now you can easily identify each action and its settings right from the overview.
Add new nodes anywhere
You can now add new actions in-between existing actions for that extra speed. You simply cut the connection between two actions, which allows you to put in new actions. Once done, simply connect the actions again.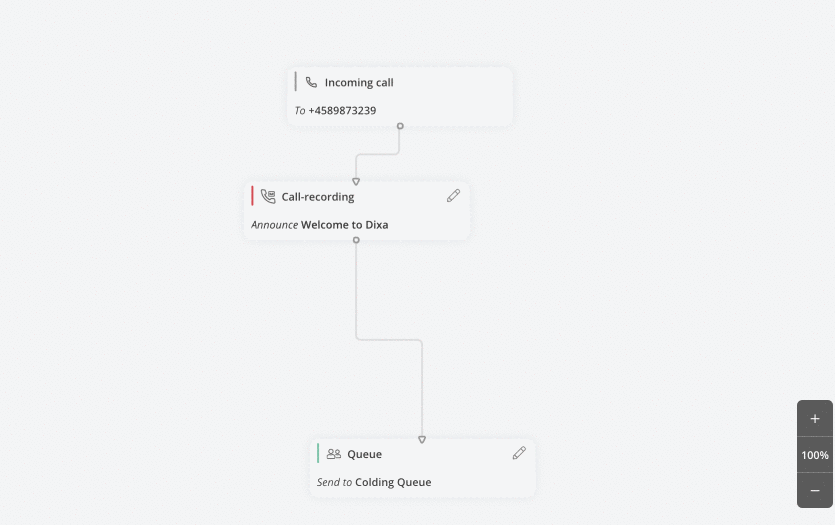 Move or delete multiple nodes
Click twice on an action, to select all of the actions below. You can now drag these in one swift movement making it easier to build a more understandable flow. Oh, and you can also delete them.
See the path
For more advanced flows, click an action and instantly see the flow leading you there, letting you understand how your flow flows.