We have updated Search to make it even easier for you to find the exact conversations you're looking for.
With our new filtering interface you can easily set your own combination of more precise filters to both include or exclude conversations from your search results. Set a filter to include conversations with a specific combination of tags, or exclude the same conversations by simply changing the filter condition.
We have also added a few new filters, so now you can eg. filter conversations according to when they were last assigned or closed.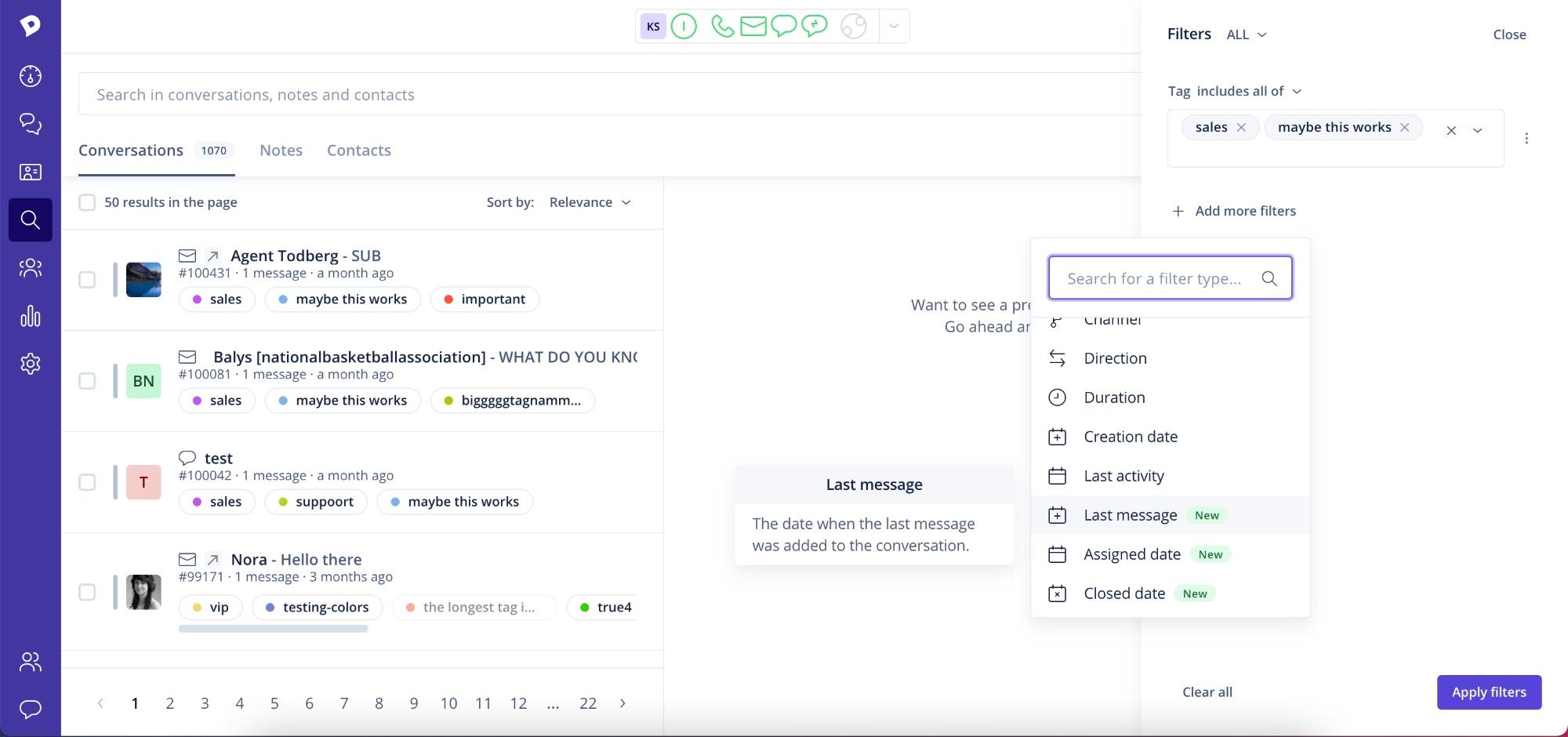 Once you've found the right combination of keywords and filters to find what you're looking for, use our 'Saved Search' feature to save it so you can always go back and reapply it without having to set all the different parameters again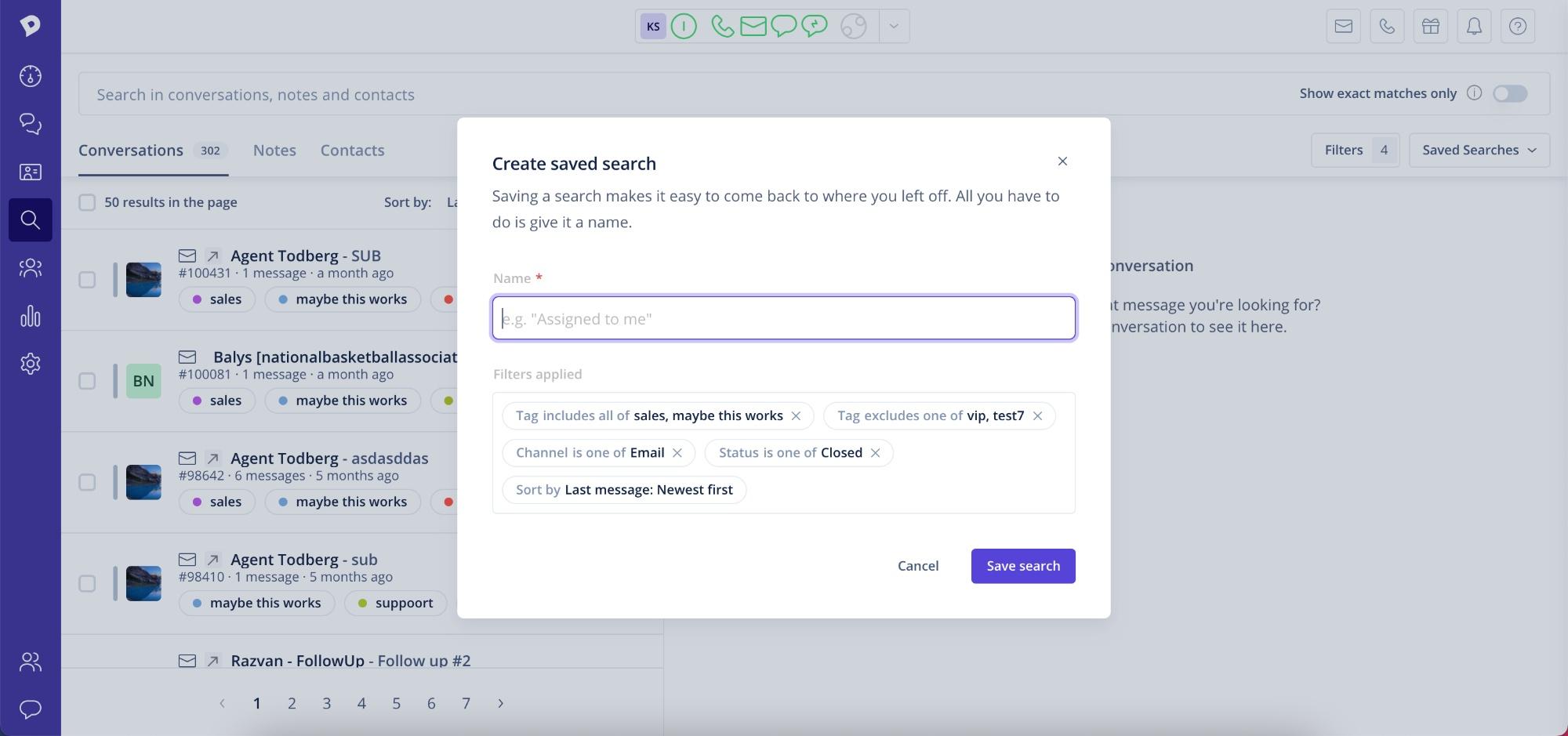 You can read more about the new version of Search in our updated support article
We will be rolling out the new version of Search to all customers over the coming days, so if you haven't gotten access yet, it's on its way!