In order to better route and prioritise customers in chats you sometimes want them to answer a few questions to better understand what they are trying to achieve. Or you want to present them with other options than contacting an agent - e.g. signing up for a demo.
Today, we start the rollout of the Conversational Assistant for Chat and it will be available on your account within the coming days.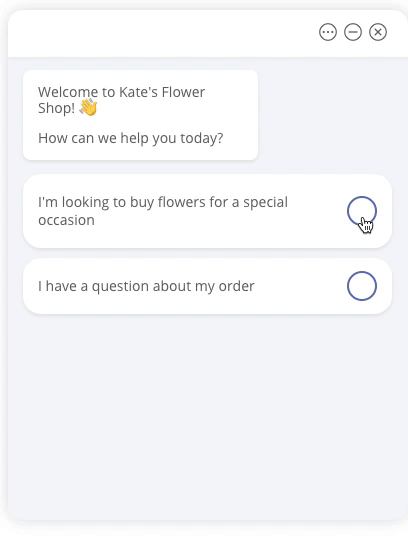 We have added new actions to allow for more advanced chat flows. This means the customer will have an automated conversation with the Conversational Assistant in the chat widget before the chat gets to an agent.
Ask questions to the customer and route based on the answer. ❓🔂
Let the Conversational Assistant send messages to the customer as they progress through the flow. 💬
Advanced prioritisation and routing for chat 💬🔛🙋‍♀️
Faster resolution time for standard inquiries ⏳😊
Allow customers to input data, that can then be used once the conversation has started. ℹ️